One of the most common problems owners have with their dogs, is pulling on the lead.
These Slip Collars are great for teaching your dog to walk to heel. They relax when your dog is walking by your side, reinforcing this correct behaviour to your dog. They are also great as security collars; if your dog suddenly pulls then they won't slip out of the collar because it automatically tightens.
What collar size? 
Measure your dog's neck, right up behind the ears. Then add 3 inches to that measurement.
This should then give you the appropriate size to allow the collar to both go over the dog's ears, and to ensure a safe and secure fit.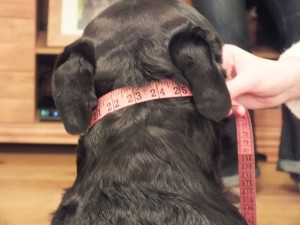 What way round should the collar go?
With the dog walking on your left hand side, the collar should flow continuously to the lead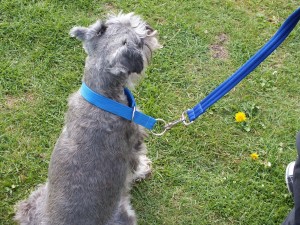 If you had it the wrong way round, you would be able to see the ring