We offer a professional and reliable dog walking service. The School Bus is a unique idea developed by Sarah over ten years' ago offering a fantastic and beneficial experience for your dog.
We are fully insured to exercise dogs off lead and have a variety of locations to give them plenty of stimulation, including parks, woods, orchards and beach walks – whatever the weather.
In today's economic climate, many people are having to return to work, or work longer hours. This means that more dogs are being left home alone for long periods of time, resulting in lots of behavioural problems developing.
The School Bus will help to eradicate many of these problems by providing the dog with the exercise and stimulation required to have a well-balanced and happy dog.
The School Bus is also beneficial for dealing with other behavioural problems, for example dog on dog aggression, and is fantastic for puppies to gain confidence and valuable socialisation skills.
Dogs are collected in the morning and returned late afternoon. During this time, they will have a variety of walks or socialisation training depending on the needs of the dog. It is not just another walking service. Most importantly the dogs will have fun.
We take pride in being extremely flexible and are happy to discuss any individual requirements.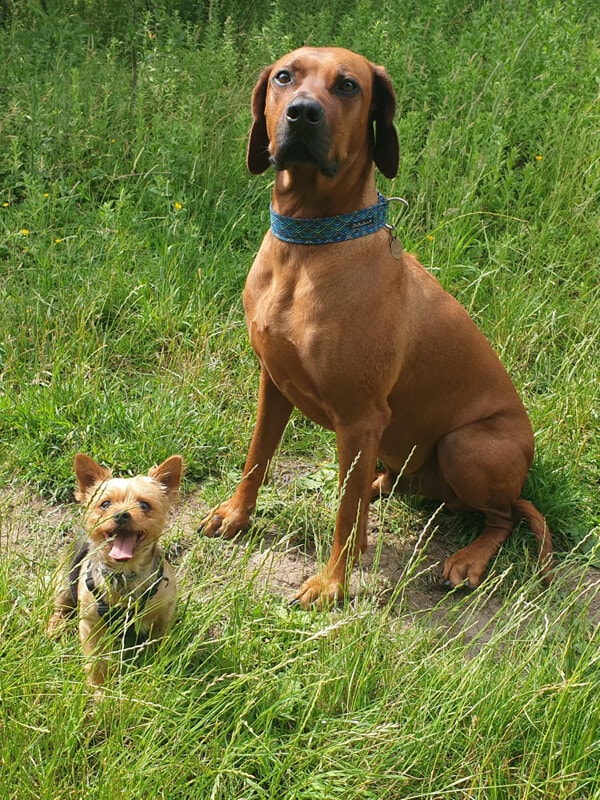 "I cannot recommend Jenkins Canine Services highly enough. Not only are they reliable, friendly and professional, but they really know their dogs. Sarah picked up on Manny's (our jack russell/collie) temperament within seconds and worked with him to build his confidence on the days he went on the School Bus. It was great to be able to go to work without having to worry about the level of care Manny was receiving.

The service was flexible and good value for money. I'm sure there are many other pet services out there that can just look after your dog for the day, but if you want someone who will use their extensive knowledge and really care about your dogs development, then Sarah and the rest of her team are the best about."

Helen Richardson & Manny